Greggs solutions
for business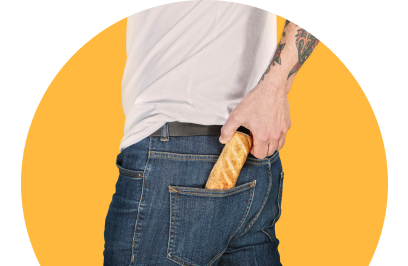 Our range of gifting solutions for businesses
Whatever your business needs, whether you're rewarding your employees or thanking your customers, Greggs for Business is here to help!
Greggs Gift Card
Make it more personal with a physical Greggs gift card that the recipient can pop in their wallet or purse.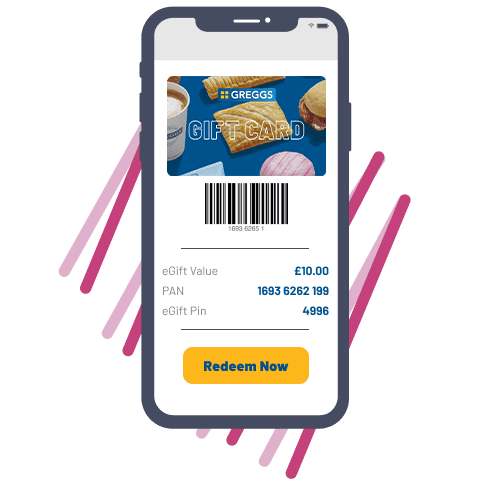 e-gift cards
The online plastic-free alternative. Digital gift cards that can be delivered instantly via email. Perfect for last-minute thank yous and incentives.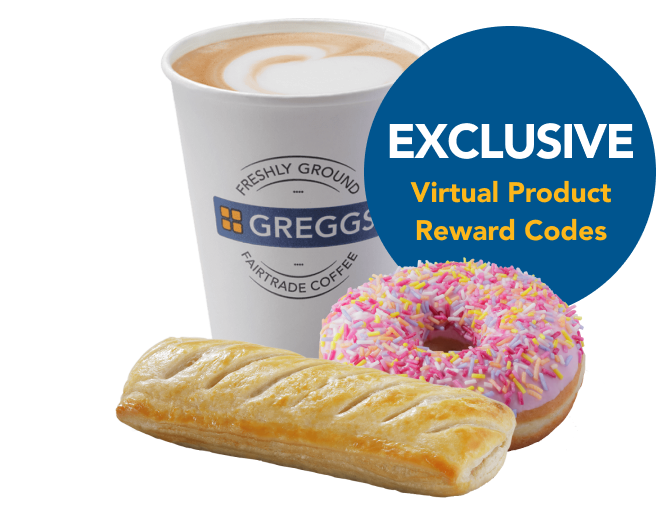 Product Codes
Send instant virtual rewards on coffee, bakes, breakfast or sweet treats. A little something to make your customers and employees smile.
Need more help?
That's what we are here for. Get in touch with our customer care team via one of the below: