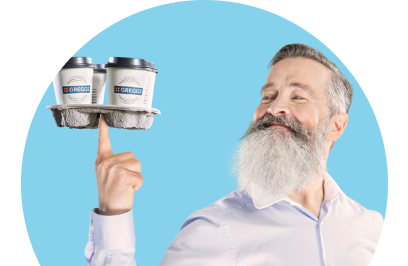 Gift Cards for your employees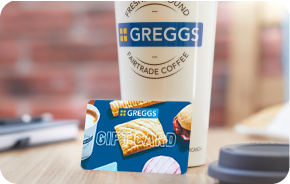 Look after your most important asset
Greggs gift cards can be a useful tool to inspire motivation and increase productivity among your workforce. They allow you to gift staff a morning coffee, a tasty lunch, a fresh bake or a delicious treat. Whether you are looking for a quick, hassle-free way to reward your employees, add a new work perk, or improve your existing established corporate rewards program, we are here to help.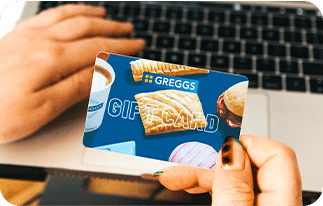 Flexible for every budget
Greggs for Business gift cards are a simple and effective way to show your employees that you appreciate them, without breaking the bank. With a variety of options available, we can provide a solution that best suits your budget. You could receive a discount for buying in bulk. Best of all, our affordable prices mean that your investment goes a long way!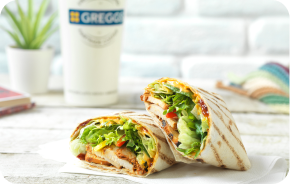 Tax-free gifts for staff
Looking to send gifts to your staff for birthdays, anniversaries, Christmas or other occasions? You can also save by taking advantage of the HMRC's Trivial Benefit tax-free allowance, where you can gift up to £50 in Greggs for Business gift cards completely tax-free to every member of staff. This makes gift cards a more attractive means to treating your staff than cash issued through their salary.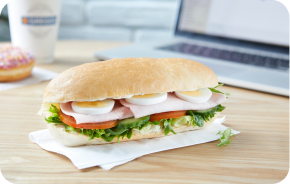 Nationwide coverage
No matter if you have a remote workforce, multiple sites, have employees working from home or staff that work on the road, we are never far away. With over 2,300 shops nationwide, you can be assured that your staff can choose to spend their gift card locally.
We offer a wide range of gifting solutions for your business that can be redeemed in Greggs stores nationwide
Need more help?
That's what we are here for. Get in touch with our customer care team via one of the below: